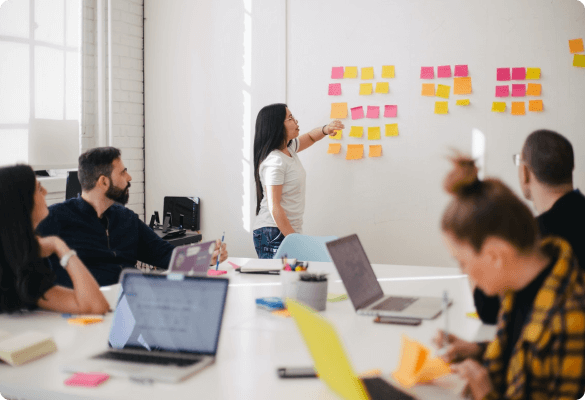 The goal behind our Enterprise training team is to enable organizations to scale. By training an organization's team or individual leads, we enable the ability for they, themselves, to become a trainer. Organizations are constantly growing and hiring new employees so assurance that our product is constantly adopted is key. Atom is an extremely intuitive product, however, change management is always a critical component and the Atom team strives to ensure organization-wide adoption.
Atom has a default Knowledge Center that can be customized per organization. Organizations will be able to ensure any custom business workflows built for their needs can be documented inside our Knowledge Center and carried out accordingly. When new team members are on-boarded they can quickly and easily visit the Knowledge Center to view both the basics of using Atom, as well as any custom workflows for their organization.
The Atom team provides several different types of training methodologies: onsite, remote, recorded, and custom. Our goal is to fit the needs of your organization, whether it be a smaller organization needing low-touch and lightweight training, or a larger organization needing onsite and fully customized training. Our Certified Professional Training team has integrated some of the largest organizations in the world.